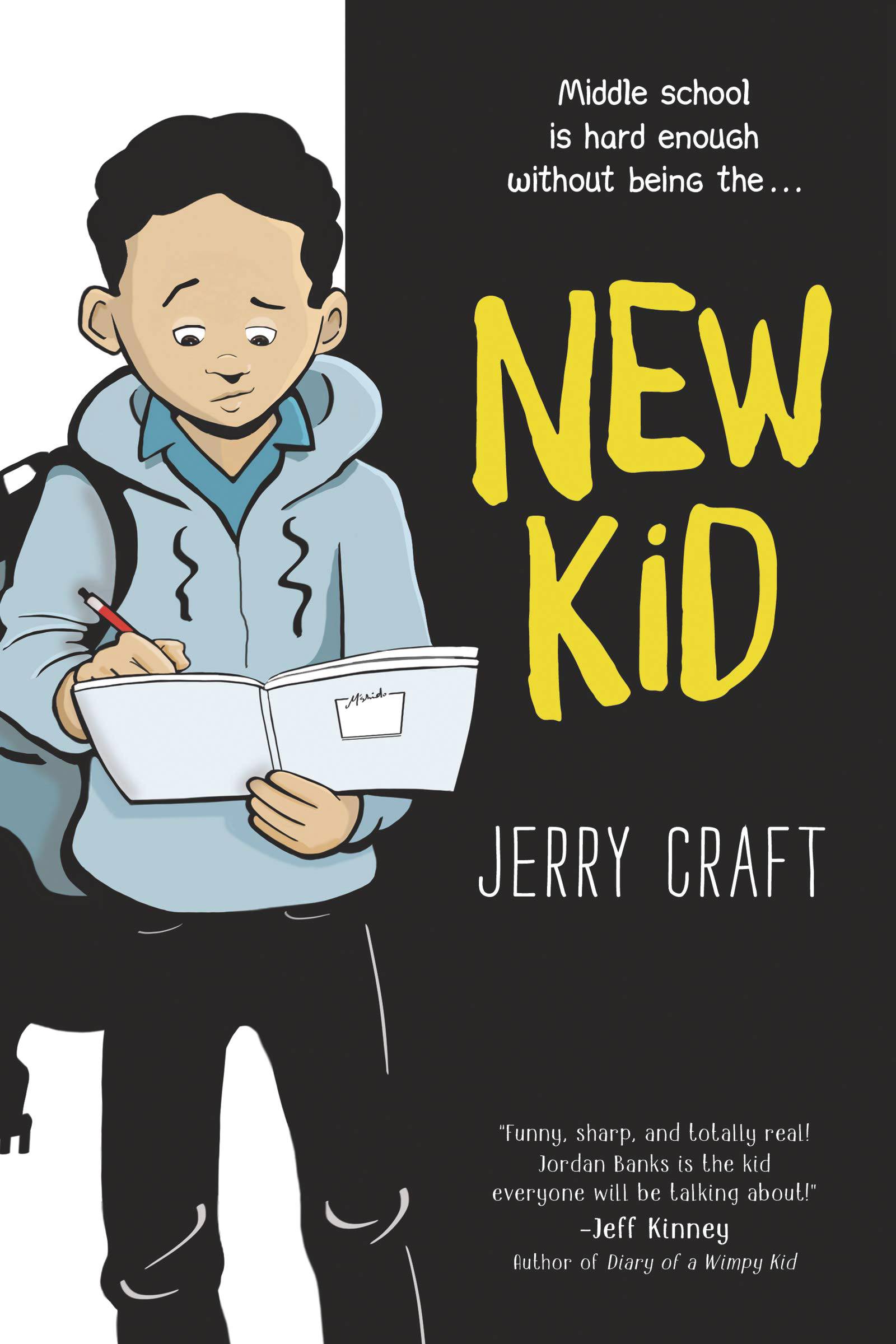 New Kid (DEC181899F, $12.99), written and illustrated by Jerry Craft and published by HarperCollins Children's Books, has become the first graphic novel to earn the prestigious Newbery Medal.

The medal is awarded each year by the Association for Library Service to Children, a division of the American Library Association, to the author of the most distinguished contribution to American literature for children.
"This distinct, timely, and honest story respects children and gives its readers a glimpse into what it means to be other," said Newbery Medal Committee Chair Krishna Grady.
The full-color, contemporary graphic novel follows 12-year-old seventh grader Jordan Banks as he starts his seventh-grade year at a new posh private school, where diversity is low and the struggle to fit in is real. Jordan is one of the few kids of color in his entire grade. As he makes the daily trip from his Washington Heights apartment to the upscale Riverdale Academy Day School, Jordan soon finds himself torn between two worlds, and not really fitting into either one. Can Jordan learn to navigate his new school culture while keeping his neighborhood friends and staying true to himself?


In an interview with School Library Journal, Craft said that he hoped having the first graphic novel break through and win the Newbery will help "legitimize" the format and convince skeptics of their value, but he also wants this book to show the possible path to success for stories with African American characters who "are not driven by misery."


"There are very important books that talk about slavery and civil rights or police brutality or gang life," Craft said in the interview, "but I really wanted to add to their narrative by adding a boy who has a mom and a dad, a family who loves him, a support system, neighbors. You don't have to worry about anything bad happening, anyone meeting an unexpected demise. [It's] something a kid can just read and relax and be like, 'Wow I actually feel good reading this. I actually laughed.' That's not something I ever had growing up.
"More than anything, I wanted to give 10-year-old Jerry Craft a book he could read and say was his own. That was probably the reason I was not a reader until I was an adult. The things I had to read in school couldn't have been further from my life. Or if it was someone who looked like me, it couldn't be further from the life I wanted to live when I got older."

Craft is currently making a sequel to New Kid "a priority".