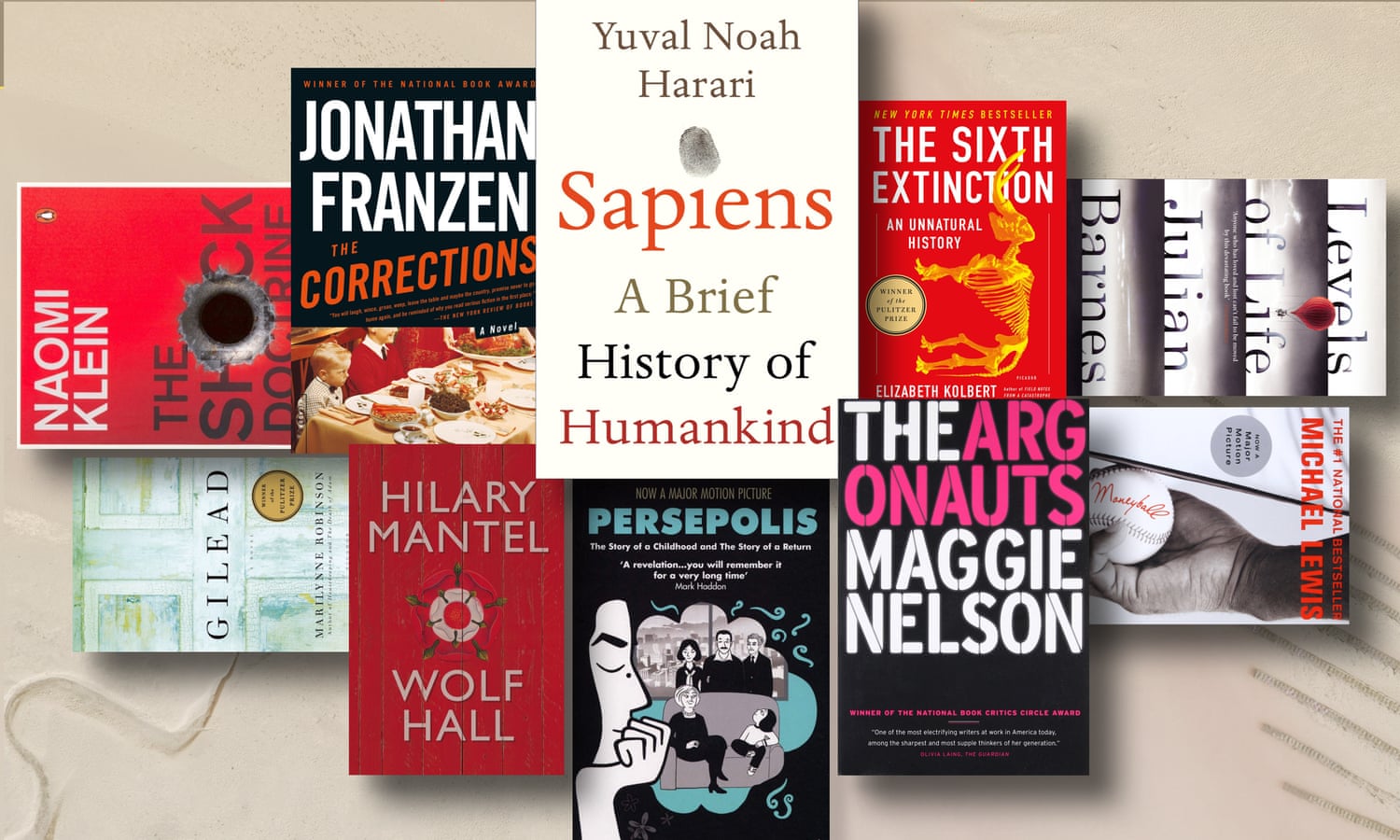 The Guardian names the top 100 Best Books since 2000, naming debut novels, historical fictions, biographies and more. Among those titles, graphic novels Persepolis and Fun Home were named at the 47th and 33rd positions respectively. To see the full list of titles, click here.
Originally published to wide critical acclaim in France, where it elicited comparisons to Art Spiegelman's Maus, Persepolis is Marjane Satrapi's wise, funny, and heartbreaking memoir of growing up in Iran during the Islamic Revolution. In powerful black-and-white comic strip images, Satrapi tells the story of her life in Tehran from ages six to fourteen, years that saw the overthrow of the Shah's regime, the triumph of the Islamic Revolution, and the devastating effects of war with Iraq. The intelligent and outspoken only child of committed Marxists and the great-granddaughter of one of Iran's last emperors, Marjane bears witness to a childhood uniquely entwined with the history of her country.

Persepolis paints an unforgettable portrait of daily life in Iran: of the bewildering contradictions between home life and public life and of the enormous toll repressive regimes exact on the individual spirit. Marjane's child's-eye-view of dethroned emperors, state-sanctioned whippings, and heroes of the revolution allows us to learn as she does the history of this fascinating country and of her own extraordinary family. Intensely personal, profoundly political, and wholly original, Persepolis is at once a story of growing up and a stunning reminder of the human cost of war and political repression. It shows how we carry on, through laughter and tears, in the face of absurdity. And, finally, it introduces us to an irresistible little girl with whom we cannot help but fall in love.
Meet Alison's father, a historic preservation expert and obsessive restorer of the family's Victorian home, a third-generation funeral home director, a high school English teacher, an icily distant parent, and a closeted homosexual who, as it turns out, is involved with his male students and a family babysitter. Through narrative that is alternately heartbreaking and fiercely funny, we are drawn into a daughter's complex yearning for her father. And yet, apart from assigned stints dusting caskets at the family-owned "fun home," as Alison and her brothers call it, the relationship achieves its most intimate expression through the shared code of books. When Alison comes out as homosexual herself in late adolescense, the denouement is swift, graphic -- and redemptive.
A fresh and brilliantly told memoir from a cult favorite comic artist, marked by gothic twists, a family funeral home, sexual angst, and great books.

This breakout book by Alison Bechdel is a darkly funny family tale, pitch-perfectly illustrated with Bechdel's sweetly gothic drawings.