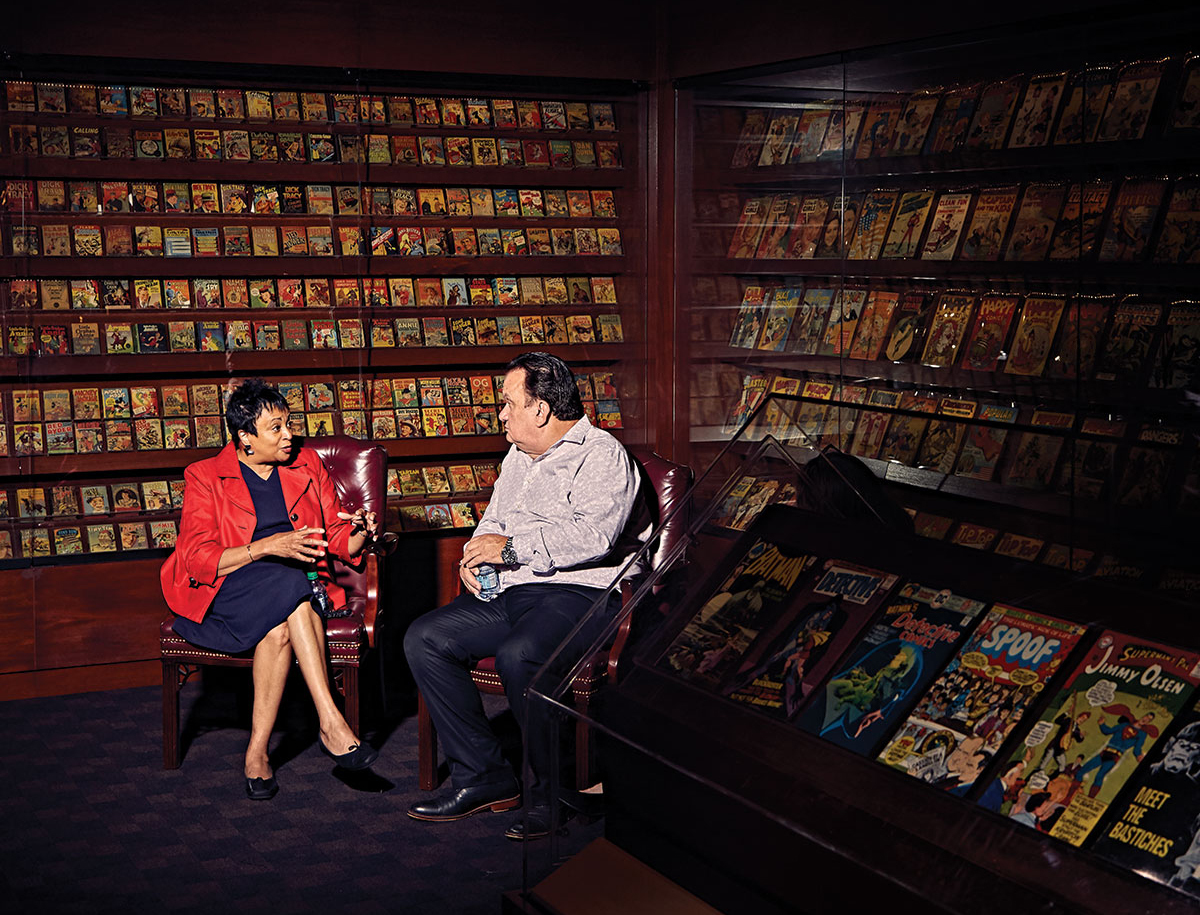 Scoop — On May 30, 2018, it was announced that Diamond Comic Distributors President and Chief Executive Officer Steve Geppi was donating over 3,000 items from his personal collection of comic books and pop culture memorabilia to the Library of Congress.
Since then, Geppi sat down with his friend and Librarian of Congress Carla Hayden to talk about the donation. Baltimore Magazine presented their conversation, as they discuss literacy, the impact of comics, how the donation came to be, what collecting means, and the power of pop culture. Along with the conversation, the magazine also shared a profile on Geppi, from his days as a mail carrier to running the largest English-language comic distributor in the world.
"When I was 5 years old, everywhere you went, you ran into comics." Geppi said. "They were in drugstores. They were in grocery stores. So when you'd say, 'Mom, what did you get me?,' it was a comic book. Who would think you could learn from an Archie comic?"
To read the full interview, visit the Baltimore Magazine here.