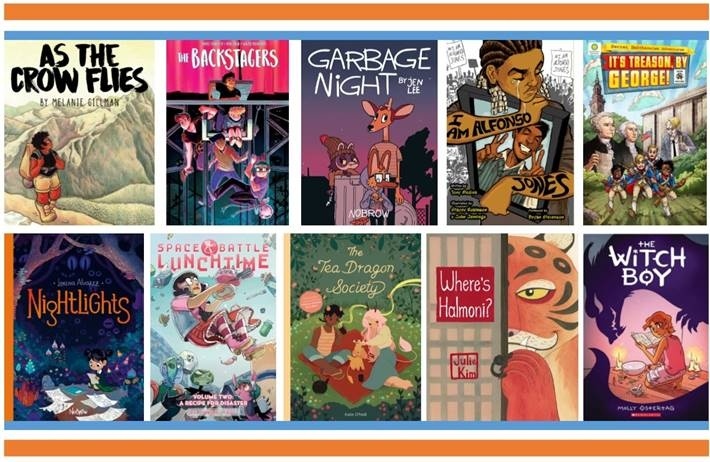 The Dwayne McDuffie Awards were created in honor of the influential comics and animation writer and co-creator of Static Shock after his passing in 2011. Announced by Kids Read Comics, the finalists for the 2018 Dwayne McDuffie Award for Kids' Comics have been announced. The McDuffie judges read dozens of books published in 2017 before narrowing their selections to he following ten entries:
As the Crow Flies, by Melanie Gilman (Iron Circus)
The Backstagers Volume 1: Rebels Without Applause, by James Tynion IV and Rian Sygh (BOOM! Box)
Garbage Night, by Jen Lee (Nobrow)
I Am Alfonso Jones, by Tony Medina, Stacey Robinson and John Jennings (Lee & Low Books)
It's Treason, by George!, by Steve Hockensmith, Chris Kientz and Lee Nielsen (Smithsonian Books)
Nightlights, by Lorena Alvarez (Nobrow)
Space Battle Lunchtime Volume 2: A Recipe for Disaster, by Natalie Reiss (Oni)
The Tea Dragon Society, by Katie O'Neill (Oni)
Where's Halmoni?, by Julie Kim (Little Bigfoot)
Witch Boy, by Molly Knox Ostertag (Graphix)
Judges for this year's award include writer and podcaster Ardo Omer (Put a Blurb on It), librarian Alenka Figa; and artist and comic shop employee Shayauna Glover with assistance by Kids Read Comics cofounder and youth and teen librarian Edith Donnell.